How Aumatma Perfected Her Positioning (And Why Positioning Is So Important for Your Business)
This naturopathic doctor highlights her credibility when working to attract her ideal clients. Discover several ways you can build your credibility, too, so people can hardly wait to work with you.
Dr. Aumatma Shah ran a gift-based healing center before she discovered Thrive Academy. While she loved this business model, her intuition pointed her in a different direction. She felt that she needed to convert to a cash-based model.
She finally said "yes" to her intuition after some time. And within a matter of weeks, she had a ticket in hand for the Thrive Academy Client Attraction Summit.
It was here that she first heard the concepts like "niche" and "positioning." And it was also here that she had a revelation:
"To my disbelief, tears streaming down my face, I realized I was the PERFECT person to help people with their fertility challenges, and that the field was exciting enough to keep me on my toes."
Choosing her niche was a big step. Once Aumatma decided to focus on fertility, so many possibilities opened up for her. And nobody can deny the transformational effect that this had on her business:
"As a result of Thrive Academy's programs, I went from making $20,000 a year running my non-profit to making $20,000 in one month and had the best time ever serving a group of people I absolutely love and adore."
After working within this niche, Aumatma is now able to position herself as THE go-to doctor for natural fertility. The way she consciously positions herself as an expert is one of the many factors that plays a role in her success. It is also a crucial one for your business that you will discover in this article.
What Is Positioning (And Why Is It So Important)?
If the term, "Positioning," is new to you, think of it as the space that you occupy inside your potential client's mind. This is all about how your potential clients perceive you and your work. When you share something that gives you credibility in the eyes of your potential clients, they are more likely to position you as a mentor who can help them get the results they want.
Here at Thrive Academy, we teach 17 different "Credibility Builders" that position you as an expert (even if you're just starting out).
Here are just a few Credibility Builders you can use to position yourself as a mentor:
Your story of how you overcame the challenges your potential clients face
A client success story that shares how working with you helped them achieve the results they wanted
External organizations that consider you an expert. For example, Aumatma posts interviews with local news stations on social media. This builds credibility because it shows that the media considers her an expert.
Average Client Success Rate. Check out how Dr. Aumatma uses this credibility builder when she shares about her work:
"I'm the founder of the Holistic Fertility Center, where we support couples who are struggling with infertility, and even miscarriages, to conceive naturally. I've had a 60% average success rate, even with the most difficult cases. I've got story after story of couples who were able to get pregnant after clearing up health concerns such as hormonal imbalances, nutritional deficiencies and genetic abnormalities."
These are just a few of the ways to position yourself as a mentor in the minds of your potential clients.
But why should this matter to you?
If you don't intentionally position yourself when you share about your work (whether it's in a private conversation or in any of your marketing), it's likely that people won't be interested in working with you. It doesn't even matter what you say about how great the work you do is. If you aren't positioned as you need to be, your potential clients won't likely even consider learning more about how you could help them.
Their perception of you as a potential mentor transforms when you master the art of positioning.
Clients will now see you as the person who can guide them toward the results they hope to achieve. They will feel lucky for having met you. Best of all, you will inspire them into feeling that the life or business they want IS possible for them.
Give Yourself Permission to Be Amazing
If you're feeling some fear bubbling up when you think about positioning yourself, you're not alone. Many Coaches and Holistic Practitioners have this same fear when they first come to us.
If you're worried about seeming arrogant when you share something that makes you credible, you can include something that also brings in your humanity to create more relatedness. When you share the challenges that you've overcome combined with the successes you've experienced, you show people that you're both likeable and trustworthy.
When you share one of your credibility builders, you're simply giving yourself permission to be the amazing and transformational Coach or Holistic Practitioner that you are. And you're letting your ideal clients know you can help them get what they want in their life, too.
And here's a secret:
If you don't consciously position yourself, your potential clients will do it on your behalf…
…And you may not like how they do it. They might think of you as a potential friend (or even a potential client for them)!
When you're trying this out for the first time, it can feel awkward.
We invite you to breathe through the discomfort to move past these feelings. Just like when you start lifting weights, you don't build muscle immediately, but if you stick with it, you'll get stronger.
Despite what you think, your potential clients will appreciate knowing how amazing you are. That's because people are looking for that one person who can inspire them to face their own challenges in life – and you could be that person!
Imagine this scenario…
You and your potential client are climbing a mountain together.
When you position yourself well, you're closer to the top of the mountain than your potential client. But this does not necessarily mean that they see you as somehow "above" them. Instead, they're likely to see you as the amazing inspiration that you are for getting there.
But if you position yourself below your potential client, you'll need to push them up the mountain. You have to work so much harder for the same outcome because of your lower position.
So, place yourself at the top of the mountain and inspire people to keep climbing.
It's Time to Position Yourself
What do you think is your potential clients' perception of you?
Many of the people we work with don't have an answer to that question. This only tells us that they have not yet done the work to know how to consciously position themselves when talking about their work. And often, this is the reason why so many of their potential clients don't even want to engage in a conversation about working together.
You can create credibility by intentionally positioning yourself. More importantly, be the inspirational coach or holistic practitioner who can stand at the top of the mountain and inspire others to move toward the life or business they really want.
If you could use some help in creating credibility for yourself and your work, we would be honored to support you. Our Client Attraction Specialists are experts in diagnosing the weakest links in your ability to attract your ideal clients. They've got a limited number so spots for our Plan to Thrive Session. Apply to get one of these sessions today.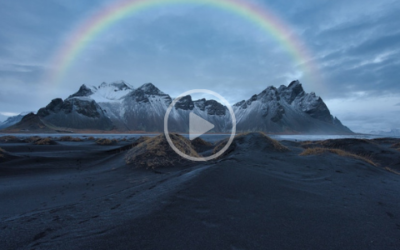 This video is part of the 5 Elements of Heartselling™ system
read more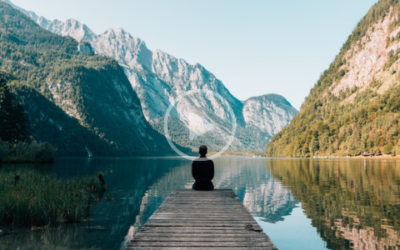 What do you say when a potential client wants to work with you, but says they can't afford it? And how do you respond in a way that doesn't feel salesy or pushy… But allows you to go deeper? In today's video, you'll discover one extremely powerful question that allows you to do just that.
read more